The beauty of living at a Redwood Neighborhood is you know what you're going to getat every location. We go above and beyond to make sure you've got top-notch service to go along with your new, top-notch, single-story apartment home. And every Redwood Neighborhood offers our signature benefits, including the Redwood Guarantee.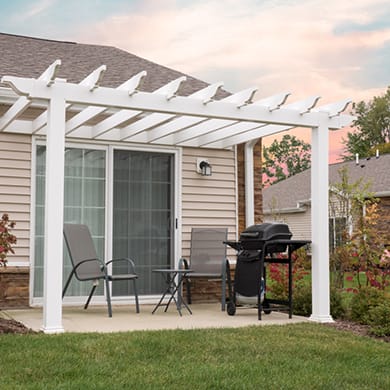 Peace & Quiet
Say yes to apartment living with built in peace and quiet.
Cramped rental apartment buildings often come equipped with thin walls and loud noises. When you become a Redwood neighbor in one of our single-story apartment homes, you dont have to worry about your upstairs or downstairs neighbors keeping you up at night.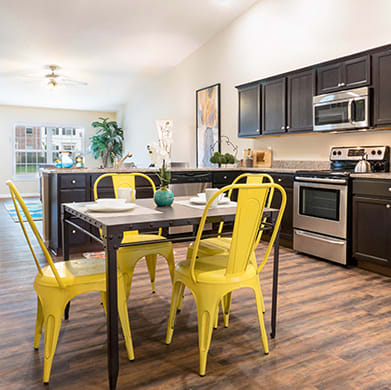 Upgraded Features
Enjoy upgraded kitchens.
Many of our Redwood apartments feature upgraded, modern, easy-to-maintain kitchen amenities such as granite countertops and stainless appliances for an unparalleled rental experience.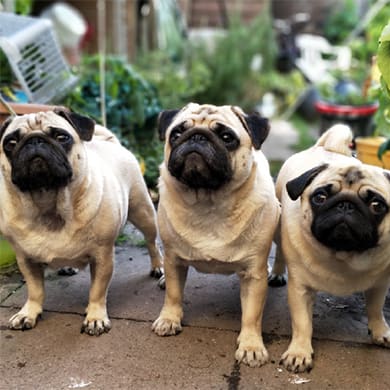 Happy Pets
Discover apartments that allow three pets.
At Redwood, we believe pets are an extension of your family. You're welcome to bring up to three pets in any single apartment. Even better, many of our locations offer dog parks.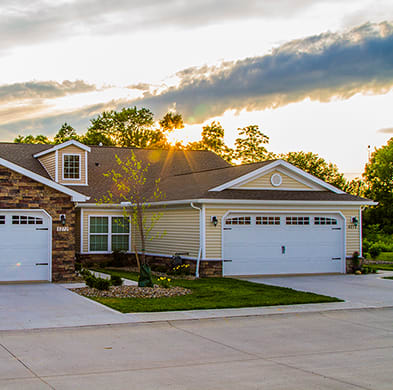 Unique Address
Experience apartments with a unique home address.
At many of our neighborhoods, each Redwood rental apartment has its own address, plus a front door that's accessible without having to enter a multi-family building—so courier services, visitors and pizza delivery can get right to your door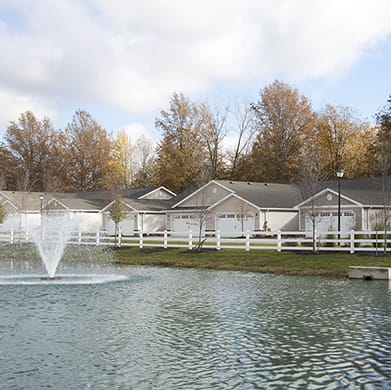 Prime Location
Benefit from apartment living close to the city—prime location without "city negatives".
Redwood rental apartment communities are strategically located within commuting distance but are still outside city limits to reduce your overall living costs (such as no city taxes).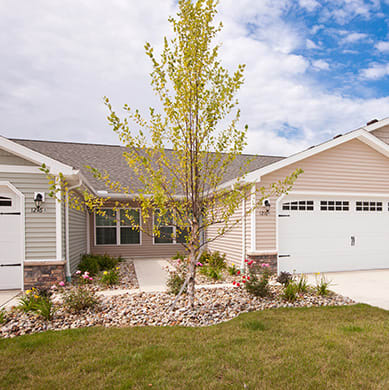 Private Entrance
Take advantage of apartments with a private entrance.
Rain, sleet, snow or sunshine at Redwood, your apartment home comes equipped with a one or two-car garage so you can go from road to home, and home to road in no time.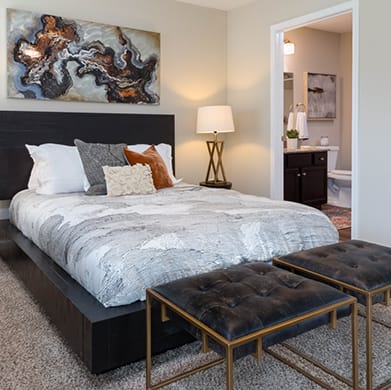 Rental Furniture
Relax with apartment rental furniture.
Each Neighborhood offers mission-critical appliance and furniture rentals available through CORT, including washers and dryers, so you have all the creature comforts you need when you move in.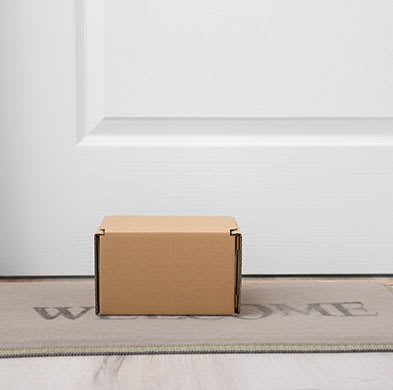 Easy Deliveries
Get your deliveries right to your door.
At Redwood, our residents don't have to go to a mail room or the office to get their packages. They go right to your door!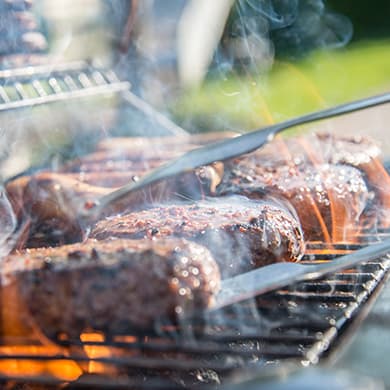 Neighborhood Events
Celebrate at neighborhood and community events.
It doesn't matter if you're new to the area or you're a long-time resident, each Redwood location is more than just an apartment complex. We're a neighborhood. Our neighborhood teams are busy planning social events such cookouts, movie nights and more!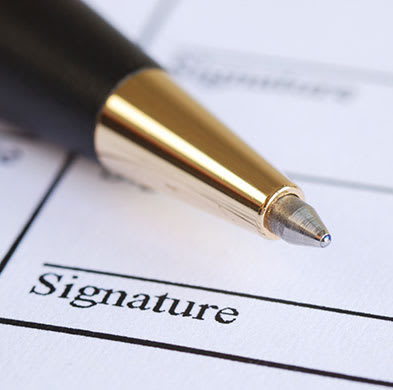 Short-Term Leases
Explore Short-Term Apartment Lease Options.
Redwood offers both short-term and long-term leasing options, depending on your housing needs. Rest assured, we're ready to help you enjoy a "real home" whether you're staying put for a while, or transitioning your life.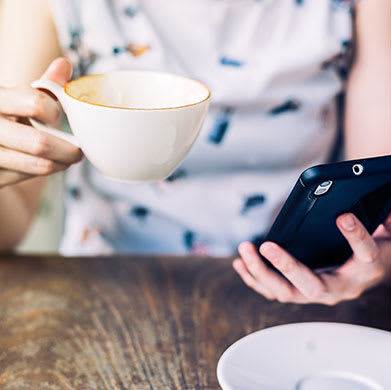 Local Living
Enjoy local living close to everything.
Redwood neighborhoods offer easy access to local businesses including grocery stores, shopping centers, and local attractions.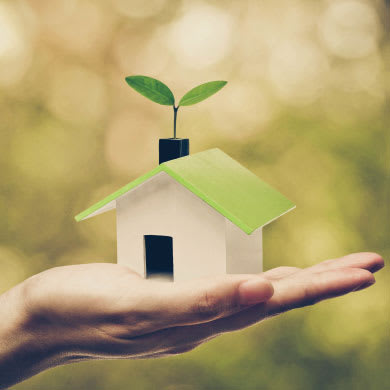 Energy Efficiency
Save with energy efficient apartment rentals.
At Redwood you can feel confident that your utility bills during cold and hot months won't empty your bank account. Our properties are fitted with energy saving appliances so you can keep your monthly utility budget as consistent as possible.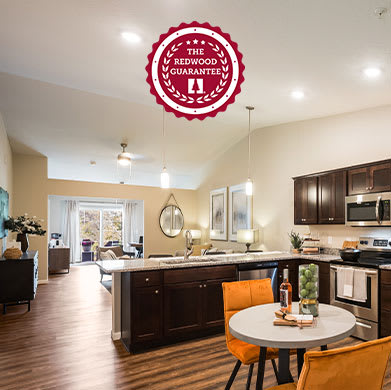 The Redwood Guarantee
You're going to love it here.
We think you'll love your new Redwood apartment home, so much that we'll guarantee it. If you're not satisfied in the first 30 days, we'll let you out of your lease - no questions asked. Speak with our team to find out more about why we're so confident you'll love our homes.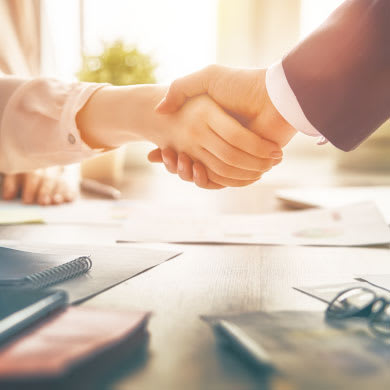 Foreclosure Forgiveness
You can lease with us.
Redwood doesn't count foreclosure against you when submit your application. You'll still need to meet our rental requirements, but as long as you do, we're happy to have you as a Redwood resident.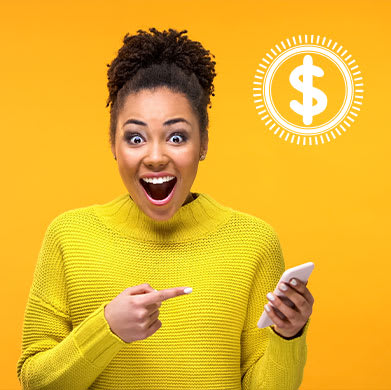 Special Discount Savings
Save on move-in expenses with one of our discount programs!
Do you work for one of our preferred employers? Are you a member of the police, fire department, or military? Are you a veteran? How about one of our vendors? Then you're eligible to save on move-in costs. Find out how at your nearest Redwood Neighborhood.