Redwood is led by talented people with a passion for providing the best experience possible for residents and employees.
Steve Kimmelman
Chief Executive Officer & Executive Chairman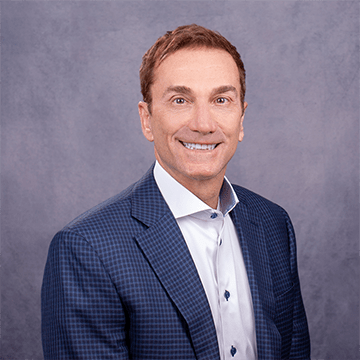 Chief Executive Officer & Executive Chairman
Steve Kimmelman is the Founder, CEO, and Executive Chairman of Redwood Living, Inc. He is the innovator and developer of the single-story, open floor plan apartment home, with private attached garages. By prioritizing remarkable living over maximum density, demand and financial benefit have been natural by-products.

Steve founded Redwood Living in 1991 with the idea of reinventing the apartment rental industry. He implemented his vision to develop apartment home neighborhoods, designed to offer the benefits of single-family living without the complexities of home ownership. In the decades that followed, Steve has built a formidable company, amassing hundreds of employees and a portfolio of more than 120 neighborhoods across eight states with strategic plans for future growth. Redwood Living is continuing to identify markets where there is high demand for the company's remarkable product.

Steve graduated with a B.A. in Accounting from Cleveland State University, and now serves on the Board of Directors for the CSU Foundation. In 2017, he was named a winner of Ernst & Young's Entrepreneur of the Year Award for Northeast Ohio. He is uniquely passionate about entrepreneurship and is a lifelong student of business, continually creating, developing and executing ideas. When away from Redwood Living, he spends his time focused on his most important job, raising his two daughters.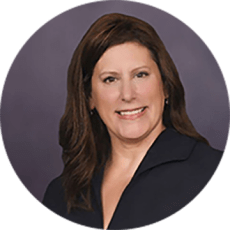 Jill Silloway
President
Jill Silloway is the President of Redwood Living, Inc. Prior to joining Redwood, she spent 20 years in the banking and finance industry, with the last 15 years specializing in commercial real estate project finance. It was through these years that Jill established a relationship with Redwood.

Jill has financed the acquisition, development, construction, recapitalization and refinancing of projects across the U.S., across multiple asset classes. She grew up in Northeast Ohio and attended Ohio University, where she earned her B.B.A. in Marketing & Management, followed by an M.B.A. in Finance & Management Policy from Weatherhead's School of Management. Jill enhanced her commercial real estate expertise via earning the CCIM designation.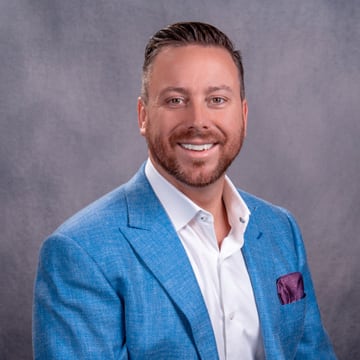 David Conwill
Executive Vice Chairman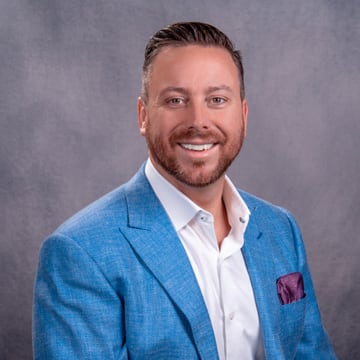 David Conwill is the Executive Vice Chairman of Redwood Living, Inc. and managing member of affiliated Redwood-managed LLCs. He is an innovator and relentless ambassador of Redwood's remarkable apartment neighborhoods. David focuses his energy and creativity into advancement of the Redwood platform, in all regards, with keen focus on debt and equity strategies, land acquisition activities, and cultivating Redwood's culture. He is the driving force of growth at Redwood, leading the development of over ten thousand apartment homes throughout the Midwest and the Carolinas, with plans to build tens of thousands more as part of a strategic growth platform.

David was named a 2017 winner of Ernst & Young's Entrepreneur of the Year Award for Northeast Ohio and is passionate about community involvement and giving back. He participates in a host of non-profit organizations, currently serving on the board of the Northern Ohio Chapter of the Association of Builders and Contractors, as well as for the Tin Roof Society. David earned his Bachelor of Arts in Business Management from the University of Akron.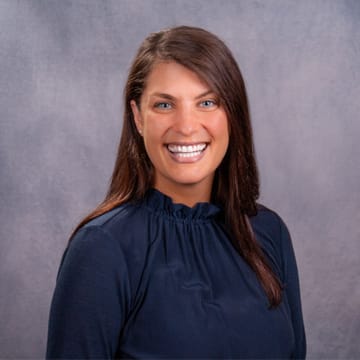 Kate Vizmeg
Chief People & Operations
Officer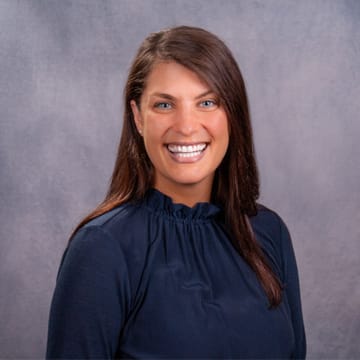 Chief People & Operations Officer
Redwood's Chief People & Operations Officer, Kate Vizmeg, has over a decade of Human Resources experience, with expertise in HR strategy, talent acquisition, employee engagement, performance management, succession planning, and training and development. Kate earned a Master's degree in Public Administration and Management from the University of Akron, after earning a Bachelor's degree in History from the same institution. She is currently a doctoral student, working towards a Doctorate in Business Administration at Franklin University. Kate spends her free time with her husband and toddler, and she is addicted to audio books.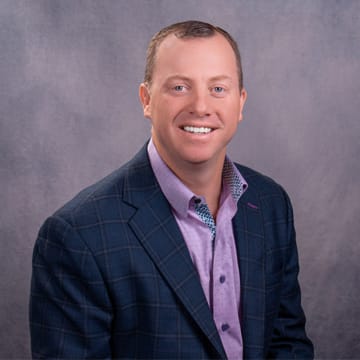 Kris Conwill
Chief Product Officer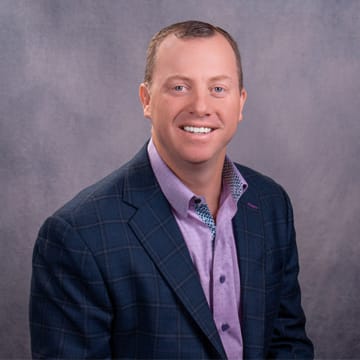 As Chief Product Officer of Redwood Living, Inc., Kris Conwill applies his extensive education in leadership and management theory to daily operations, both in the field and at Redwood's corporate office. Kris leads Redwood's product management department to ensure Redwood Apartment Neighborhoods are always delivering more than expected for all residents across the portfolio. His passion for delivering the best experience possible for employees and residents leads him to be a champion of innovative ideas and strategies, as well as focusing on operational excellence, forging connections with thought leaders and building upon Redwood's path towards the future.
With a B.A. in Justice Administration, Kris has developed a special interest in the principles and practices of servant leadership in the workplace, including his previous 10-plus years in law enforcement. He actively contributes his time and resources to a variety of civic and philanthropic causes in his community. Outside of Redwood, Kris enjoys social activities and spending time with his wife and two children.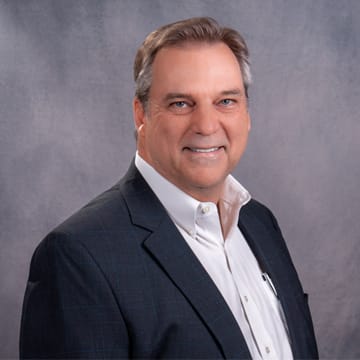 Robert Idoine
Chief Information &
Technology Officer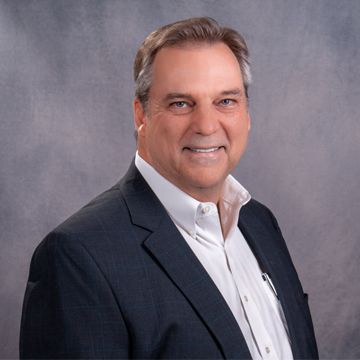 Chief Information & Technology Officer
Redwood's Chief Information & Technology Officer, Robert Idoine, joined the team in 2017. Robert brings more than 25 years of experience combining business and industry knowledge with the deployment of state-of-the-art technologies and integrated enterprise solutions that enable rapid and scalable business growth. Robert provides vision, leadership and guidance as the company's technology leader to ensure that Information Services efforts contributed to the success of Redwood Livings's strategic business direction and performance excellence.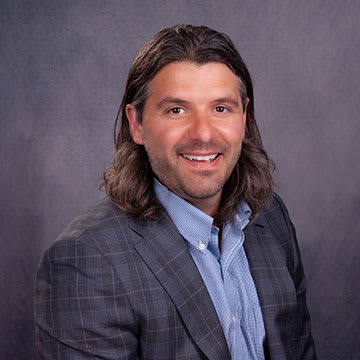 Toney Morton
Chief Financial Officer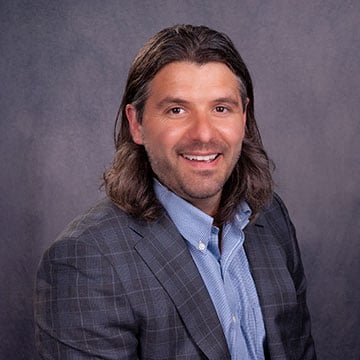 Toney Morton is Redwood's Chief Financial Officer and oversees all financial and accounting activities for Redwood and its neighborhoods under management. He joined Redwood in 2018, and most recently led the Finance and Investor Relations Teams' responsible for the development capital stack, as we all the corporate FP&A function.
Prior to Redwood, Toney spent 10+ years in M&A due diligence consulting providing buy and sell-side diligence services to senior and subordinated lenders, and a consortium of middle-market private equity funds. Most recently, Toney was a Director at Asenti Partners based in Arlington, VA, where he advised on over 45+ transactions in his last three years. In addition, Toney provided specialty CFO consulting services on an ad-hoc basis. Toney has advised on 120+ transactions and performed over 50 portfolio monitoring reviews. Toney received his B.S. from the University of Dayton with a double major in Finance & Accounting. In his free time he enjoys spending as much time as possible outside with his wife and three kids, traveling, cooking, and following his beloved sports teams.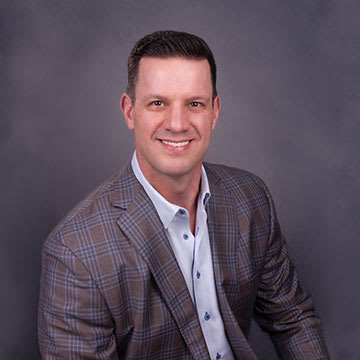 Kevin Kwiatkowski
Chief Acquisitions Officer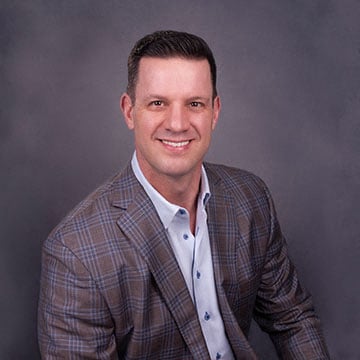 Chief Acquisitions Officer
Kevin Kwiatkowski leads the Redwood Acquisitions team as the Chief Acquisitions Officer, driving Redwood's relentless growth within existing and future markets across the United States. Prior to joining Redwood, he spent 23 years in the real estate industry, with the last 17 years leading the acquisitions for two of the Top 5 national home builders.
Kevin has acquired over $50MM of real estate annually, and he has worked on all types of transactions through the up and down cycles of the housing market including greenfield developments, short sales, bank-owned, note purchases, and other asset sales. When not scouting real estate deals, Kevin loves exercise, sunrises, boating, and cooking for his family.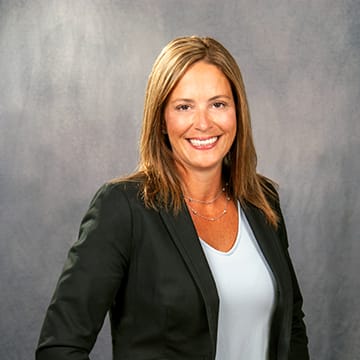 Jessica VanGelder
Senior VP of Product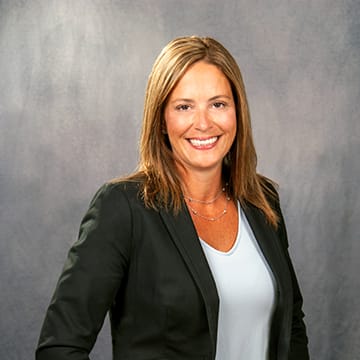 Jessica VanGelder serves as Redwood's Senior Vice President of Product, helping ensure Redwood's Apartment Neighborhoods are always remarkable, whether it's day one or day 10,000. Jessica has over 15 years of property management experience, with time spent as the President of the Greater Dayton Apartment Association, a board member of the National Apartment Association Education Institute, and Vice President of Property Operations at Redwood.
A natural servant leader, Jessica is passionate about the teams she leads, the teams she works with at Redwood and the teams of external experts she works with to enhance Redwood's unique apartment home experience. In her free time, the Englewood, Ohio native tries to spend as much time as possible with her animals, fishing at Lake St. Marys, and making memories with her six children and two grandchildren.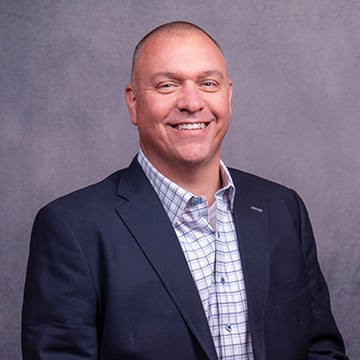 Mike VanGelder
Senior VP of Property Operations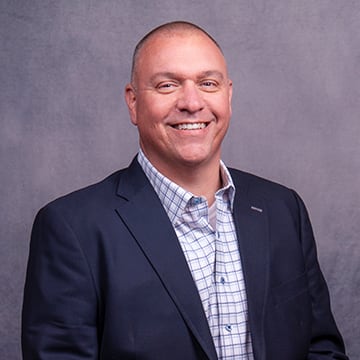 Senior VP of Property Operations
Senior Vice President of Property Operations, Mike VanGelder, joined Redwood in 2017 with over 20 years of property management experience. He oversees property operations for all of Redwood's neighborhoods, making sure that each location offers the remarkable service and attention to detail Redwood is known for. Mike truly believes in Redwood's Core Values, doing his best to deliver more than expected when it comes to enhancing the Redwood experience for both residents and employees. He is a champion of the idea that happy employees go above and beyond to make their residents happy, which is what Redwood is all about.
The expertise Mike gained in the roles of Vice President of Operations and Regional Vice President at Miller Valentine Group, in regional management roles at Empirian Property Management and Gross Builders, and as one of Redwood's Vice Presidents of Property Operations has helped him consistently deliver successful financial results. He does this by identifying rent growth opportunities, streamlining contract administration and employing value-added strategies. In addition to his operational knowledge, Mike holds his HCCP certification. While away from work, Mike spends as much time as possible with his wife and six children.