Redwood Brownstown West Road South Apartment Rentals
Rent the Apartment Home You Deserve
Redwood Brownstown West Road South is where youll find the single-story apartment youve been looking for. Live in a two-bedroom, two-bathroom, pet-friendly home with an attached garage. Enjoy being surrounded by charming greenery, with all the amenities of the Brownstown community just around the corner. You can even get to the hustle and bustle of Detroit and its suburbs in 30 minutes or less. But more than that, you can feel at home in a neighborhood atmosphere where life is quiet and friendly. Wont you join us?

Our leasing team works out of Redwood Brownstown Telegraph Road. In-person tours at Redwood Brownstown West Road South are offered by appointment only. Please schedule a tour online or contact our team.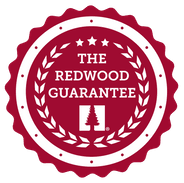 Youre going to love it here
We think youll love your new Redwood apartment home, so much that well guarantee it. If youre not satisfied in the first 30 days, well let you out of your leaseno questions asked. Want to know why were so confident youll be happy here? Take a look.
What Residents Are Saying
Everybody was great! We are very excited about moving here. Jodi, Jessica are awesome!

- Robert V.
Redwood Brownstown is Absolutely Amazing. We have lived here since May 2019 and have No Complaints. Trea the Property Manager is knowledgable....super nice and her Customer Service is AWESOME! She has been available anytime I had questions....The maintenance staff is top notch! My husband and I are pleased with Redwood.

- Anissa H.
I am so blessed to have the management team under the lead of Tréa. I have been living here for 3 years. The grounds are clean and manicured, the snow is plowed in a timely manner, staff is friendly, courteous, and goes the extra mile to ensure the residents are pleased. Redwood, the home you have been looking for.

- Arnita T.
We have been here for 2 years. Trea is wonderful! Very friendly and accommodating. Apartments are modern and beautiful!

- B.J. M.
My husband and I have been here 6 months and we love it!!!! Trea is awesome! We have never had any issues here and the residents are great! Quiet area with really nice people!!! We love Larry the maintenance guy as well!!!

- Queen T.
Very Satisfied. Staff is so quick to answer any and all questions. The events are wonderful. Lawn care and snow removal is always prompt. Trea is always friendly. I absolutely enjoy living here. I am also very glad Redwood is pet friendly. I plan on staying here for the rest of my life!

- Yvonne M.
I love living @ Redwood in Brownstown. Trea & Larry are the best! The residents are the greatest!

- Denise C.
Have been a resident for just under a year now. Not a single complaint, and can only say great things. Trea, the property manager, runs the neighborhood in a professional manor. Everything around is clean and tidy, thanks to the maintenance man, Larry! Can't say enough about Trea and Larry and how they actually care about how the property operates and is upheld. Being in a safe neighborhood is a top priority of mine, and I feel at ease while living here. 5 stars!

- Chad F.